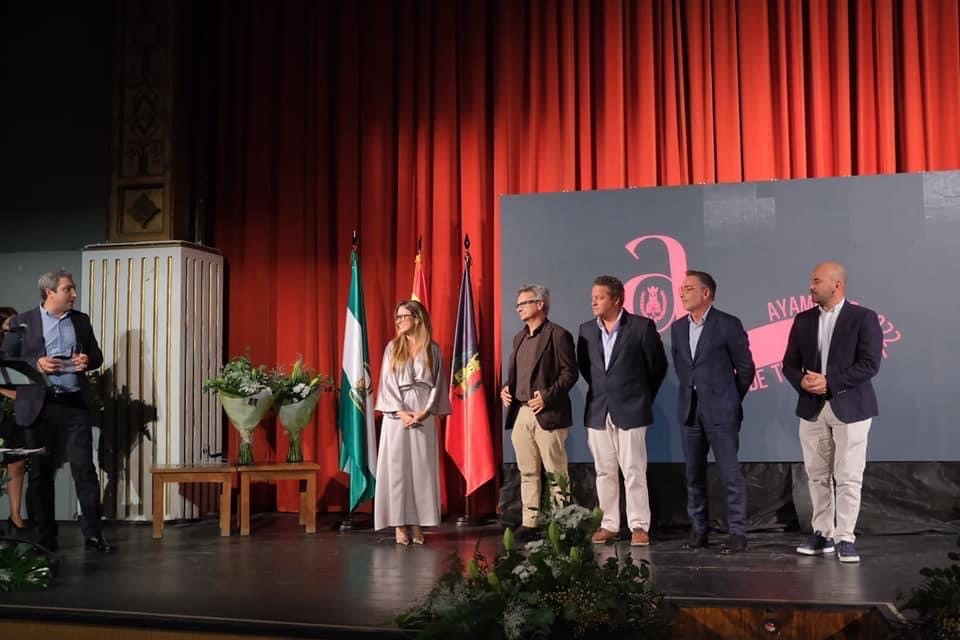 03
Oct
2022
Isla Canela S.A. recibe el premio «Ayamonte España» por el fomento de la calidad turística del municipio.
El Ayuntamiento de Ayamonte, a través de su Área de Turismo, ha creado los Premios de Turismo con el objetivo de reconocer públicamente las mejores prácticas llevadas a cabo por personas y empresas —privadas o públicas—, que hayan contribuido a destacar la calidad y la excelencia del municipio como destino turístico.
Los premios abarcan las modalidades que contempla la marca turística: deporte, cultura y tradición, mar, relax y gastronomía, además de dos premios especiales: "Ayamonte Paraíso de Luz" y "Ayamonte España".
Natalia Santos, Alcaldesa de Ayamonte, ha señalado que se trata de unos premios honoríficos que contribuirán al reconocimiento social y profesional de los galardonados en el ámbito turístico.
Durante la gala celebrada el pasado 30 de septiembre en el Teatro Cardenio, Isla Canela S.A. recibió el premio "Ayamonte España" en reconocimiento por su esfuerzo para impulsar el turismo en el municipio, así como en el resto de España. Recogió el premio José Manuel Sánchez San Román, Director General de Isla Canela.
Además de Isla Canela, también han sido galardonados José Antonio Fernández Susino, la 'Madrugá' de la Semana Santa local, la Asociación de Armadores de Punta del Moral, el Parador de Turismo, el restaurante La Casona y la cantante Argentina.
En:
The Ayamonte Town Council, through its Tourism Department, has created the Tourism Awards with the aim of publicly recognising the best practices carried out by individuals and companies – private or public – that have contributed to highlighting the quality and excellence of the municipality as a tourist destination.
The awards cover the categories covered by the tourism brand: sport, culture and tradition, sea, relaxation and gastronomy, as well as two special awards: «Ayamonte Paraíso de Luz» and «Ayamonte España».
Natalia Santos, Mayoress of Ayamonte, pointed out that these are honorary awards that will contribute to the social and professional recognition of the winners in the field of tourism.
During the gala held on 30 September at the Cardenio Theatre, Isla Canela S.A. received the «Ayamonte España» award in recognition of its efforts to promote tourism in the municipality, as well as in the rest of Spain. The award was collected by José Manuel Sánchez San Román, Isla Canela's General Manager.
In addition to Isla Canela, other award winners included José Antonio Fernández Susino, the local Holy Week 'Madrugá', the Shipowners' Association of Punta del Moral, the Parador de Turismo, the restaurant La Casona and the singer Argentina.